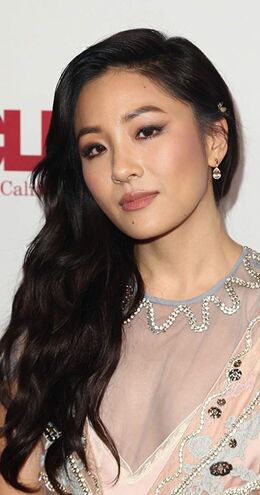 Constance Wu
is the actress who plays the role of the main cast character
Jessica Huang
in the ABC comedy series
Fresh Off the Boat
. She is also known for the roles of Christine in
Sound of My Voice
, Jenn in
Stephanie Daley
, and Polly in
Parallels
.
Biography
Constance Wu was born and raised in Richmond, Virginia where she grew up performing in the local community theatre scene. At 16, she moved to New York to study at the famed Lee Strasberg Theatre Institute and she's been busy ever since. In an interview at Deadline.com, Wu has claimed that her parents never paid for her education and she was forced to be independent once she graduated from high school.
While in New York, she worked in classical theatre and quickly transitioned to film work. In 2014, she was cast as Jessica Huang in the ABC comedy series, "Fresh Off the Boat," scheduled to premiere in early 2015. Based on Eddie Huang's memoir, it is set in the 1990s and revolves around a Chinese family that moves to suburban Orlando. She enjoys long-distance running, camping, piano, and reading. She currently lives in Silverlake, Los Angeles with her pet bunny Lida Rose.
In 2018, Wu recently played as Rachel Chu on Crazy Rich Asians with opposite star Henry Golding.
Interviews